Inspire

Our mission at happie moon™ is to empower tweens and teens with an appreciation for their journey from childhood to young adulthood by providing them with the tools and confidence to embrace it.

Celebrate

The magnificent gift of menarche marks a momentous occasion. At happie moon we believe this is a time to celebrate a period of maturation by providing companion products to ease the transformation.

Inform

Growing up can be challenging at times at happie moon our goal is to educate adolescents by providing resources and a community they can reference to help champion them on their journey.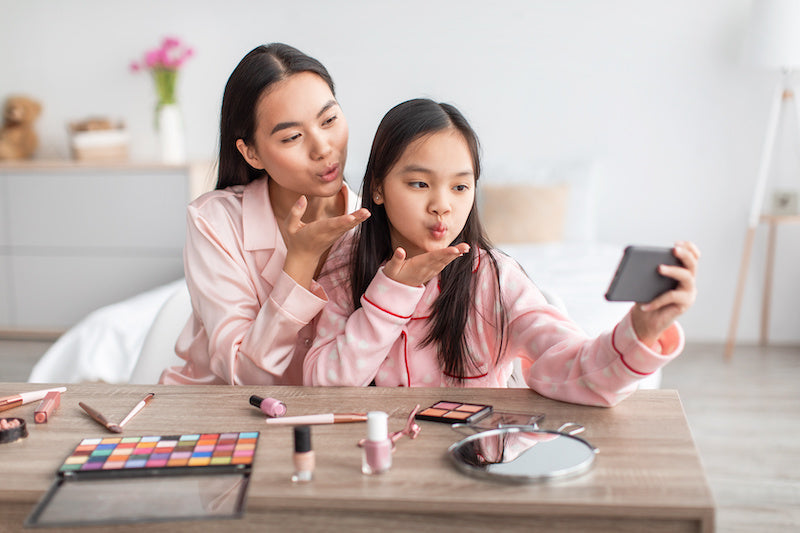 Confidence & Comfort All In One
TEENS & TWEENS FOR THE WIN
happie moon™ was developed to meet the needs of tweens and teens by providing thoughtful products that will encourage confidence and support as they transition to young adults.
________________________________________
ORGANIC & HYPOALLERGENIC
Comfort and protection without the yucky stuff like bleaches, dyes, fragrances, and chlorines
________________________________________
SUPER ABSORPTION & DRY ALL DAY
Ultra-thin pads are designed with a natural super-absorbent inner core that absorbs quickly and is dry to the touch in just seconds! The soft cover is amazingly breathable and won't irritate your skin
Shop Now
Uh-Oh! Not sure where to start?
Look, we get it—the hormones, the drama, the fatigue, the aches, the pains, the emotional hurricane. We've been there. Let's chat about how you can keep your sanity while dealing with the moon phase of your Tween and Teen.


Discover